Chemical
Proper Filtration is Crucial to Ensuring Chemical Products are Consistently and Efficiently Manufactured
Engineered Solutions for Chemical Processing to Deliver On-Spec Products
Improve product quality, improve process efficiency, and increase the profitability of your operations with engineered filtration solutions for the chemical industry.
At Waco Filters we understand that efficient filtration and separation within your processes are critical to the reliability of your operations and the production of chemicals and polymers which are the building blocks to many goods we all use in our daily lives. We also understand that you are consistently challenged as a business on process performance, operating costs, and improving end-product quality. Whether you are needing to remove contaminants, improve process streams, or protect critical downstream equipment, we leverage our broad range of filtration and separation solutions to deliver the right solution based on your needs while improving process efficiency and overall business performance.
Properly planned filtration is vital for the success and protection of your chemical processes – especially because chemical processing operations are highly sensitive to variations in feed quality and contamination levels. The slightest insufficiency has the ability to transfer downstream into other processes which can be costly and may not always be apparent until it is too late. The result can be lost productivity and quality, significant maintenance costs, or unplanned downtime of your operations.
By implementing proper filtration at critical points in your process these risks can be mitigated. That's why we take the time to understand your unique filtration challenges and process needs. Drawing on our more than 50 years of experience supplying filtration solutions, best-in-class resources, and technology to develop a comprehensive plan based on all applications that best suits your needs. Our goal is to improve our customer's bottom line by optimizing filtration operations, decreasing the risk of downtime, and improving operational reliability.
Chemical Market Brochure
Learn more about how Waco can help you improve your chemical process.
We work with chemical producers to:
Improve product quality and reclaim off-spec product
Increase process and
equipment reliability
Increase productivity and process efficiency
Decrease cost and improve profitability of operations
Adhesive and Sealants
Our team at Waco Filters understands the needs and challenges you are faced with in trying to reduce operating costs while improving product quality. With a broad range of filtration, separation and purification, solutions and experience in adhesive and sealant manufacturing provide you with improved filtration performance and longer life for a truly optimized operation.
Applications:
• Boiler/heat exchanger filtration
• Deionized (DI) water filtration
• Phase separation (liquid/liquid)
• Slurry filtration
• Waste water recovery
---
Chemical
Chemical processing operations face many challenges with managing their operations efficiently and delivering on spec product as incoming feed quality and contamination levels can fluctuate as a number of process conditions seem to always changing and can become a challenge. Our job is to help identify these areas early and prevent contaminants and impurities from migrating downstream which can have a significant cost to your operations from off-spec product production or damages to process equipment which causes unplanned maintenance and productivity loss.
Applications:
• Boiler feed water
• Catalyst and salt recovery
• Deionized (DI) water filtration
• Emission control
• Feedstock filtration
• Feedstock/Water Purification
• Fermentation broth clarification
• Final product filtration/clarification
• Hydraulic and lubricating fluids
• Minerals processing
• Phase separation (liquid/liquid
---
Coatings
Delivering a consistent product every time can be challenging for any chemical/coating manufacturer, but when manufacturing paints, inks, and coatings there can be challenges with gels and solids in the process due to the characteristics of different ingredients, and Waco can help you with your process to deliver an end product that achieves the desired product performance. Waco works with our coatings manufacturers to improve their process run-times more efficiently and reduce contamination from silicones, gels, and dirt which can prohibit the products performance and overall quality.
Applications:
• Boiler feed water
• Deionized (DI) water filtration
• Feedstock filtration
• Feedstock/Water Purification
• Fermentation broth clarification
• Final product filtration/clarification
---
Polymers and Resins
Whether you are manufacturing films, high-performance fibers, or resins – polymer producers are continuously challenged to find ways to improve operations and deliver a more competitive product in today's market. Whether you are looking to increase the efficiency of your operations, improve product quality, or decrease operating costs, examining your process to ensure you are properly using the right product in the right application can deliver real impact to your bottom line. Waco brings the industry and application knowledge to your process to ensure you are delivering on your productivity goals while delivering a quality product.
Applications:
• Catalyst and salt recovery
• Deionized (DI) water filtration
• Feedstock filtration
• Feedstock/Water Purification
• Mineral Processing
• Slurry Filtration
---
Surfactants and Oils
Waco supports surfactant and oil producers with a broad range of filtration technologies to ensure their solutions are manufactured on spec and efficiently, but this is not our only area of focus as we want to assist our customers in meeting their operating goals safe and responsibly. Filtration plays a major role in delivering on this commitment and it is because of our portfolio of quality solutions and application knowledge that we are confident we can help you will meet all process requirements.
Applications:
• Deionized (DI) water filtration
• Feedstock filtration
• Feedstock/Water Purification
• Final product filtration/clarification
• Phase Separation (liquid/liquid)
• Waste Water Recovery
---
Customer Success
The Challenge – A well-known polymer and resin manufacturer was experiencing challenges delivering on-spec products and meeting their production goals.
The Solution – Waco audited the process and identified their existing polymer filtration technology was underperforming and recommended an alternative technology that was better suited to meet their process demands.
The Benefit – Once the technology was changed out the customer's result was an increase in production and decreased downtime and maintenance costs.
Curious about how Waco can improve your chemical process?
---
Related Products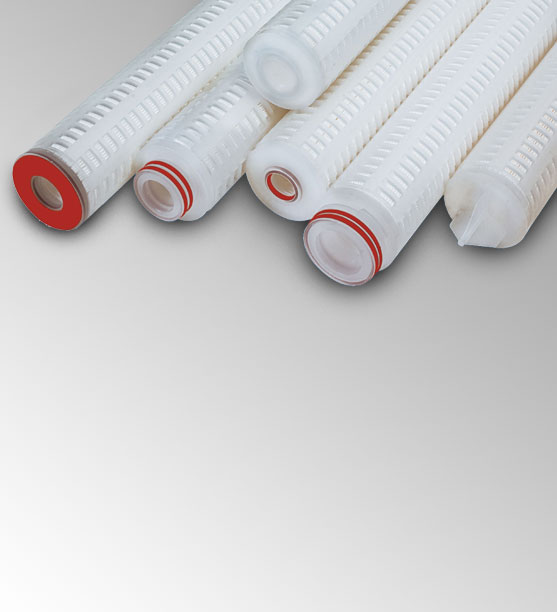 Liquid Process Filters
Liquid Process filters are used to separate solids from liquids, improving the liquid's quality.
Compressed Air Filters
Compressor Intake Filters are designed to remove particles from the air entering industrial compressor systems.
Dust Collection
Our products allow the removal of particulate matter from the air in order to meet or exceed increasingly stringent emissions regulations.
HVAC Filters
Changing HVAC filters regularly ensures that cooling coils are cleaner extending the time between expensive coil cleaning and downtime.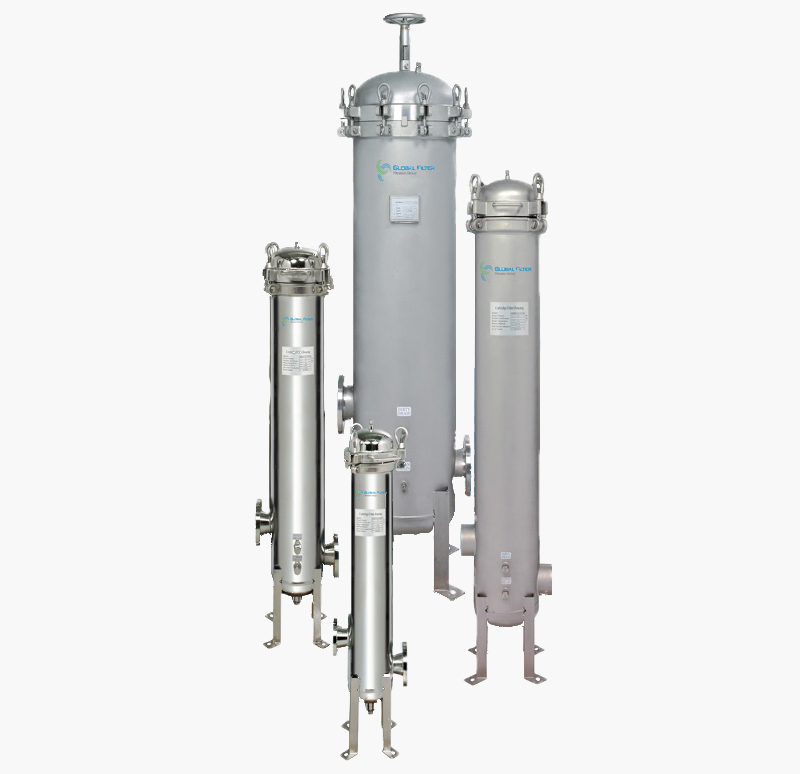 Liquid Housings
Liquid housings are available in a variety of materials and port sizes to meet your process requirements.
Hydraulic Filtration
Regular replacement of filters helps insure the consistent operation and longevity of any hydraulic-powered device.
Gas Separation and Filtration
Gas Separation Filtration is the removal of liquids and solids from a gas stream.
Screens
Screens are filters using a rigid or flexible screen to separate particles out of a fluid stream.