Sustainable Filtration
Dedicated to Providing Sustainable Filtration Solutions and Products
Providing filtration solutions that protect and enhance the environment
Protecting and enhancing our environment is important to us and this includes manufactured infrastructures and the natural ecosystem. As filtration consolidation experts, we play an essential role in sustaining the livability and healthiness of our environment. It is our mission to make the world safer, healthier, and more productive.
The proper filter solution can remove harmful particulates which improves air quality and results in a healthier environment. We offer unique filtration solutions by partnering with our customers and offering a single source of applications and capabilities. We collaborate to reduce waste, lower energy consumption, decrease carbon footprints and reduce harmful impacts to the environment through smart applications of filtration technology.
Sustainable filtration solutions set us apart
We start by seeking manufacturing experts who act as 'Green Partners' and engineer environmentally sound features into their products that align with our goals. We recommend products that do not contribute to waste or clog landfills. We identify those who are actively involved with the U.S. Green Building Council's (USGBC) Leadership in Energy and Environmental Design (LEED) program and who emphasize the importance of green policy and environmentally beneficial products. We are a proponent of the LEED platform which ranks buildings and products on their level of energy conservation and environmental-friendly designs.
For more information on LEED, click here.
Let's Go, Green
We go green by helping our customers reduce waste and extend the lifetime of products. We are a primary industry resource for green filter products. At WACO, we are an established authority on the growing market for environmental responsibility. We have a multi-tiered approach to environmental improvement, sustainability, and safety.
Click here for a list of our filtration solution's environmentally-friendly characteristics.
Water Filtration & Reclamation
We focus on water filtration and reclamation across industries with our filtration products. From preventing dirty process water to enter the environment to water reclamation systems to reduce water consumption. We want to improve our customers' sustainability with our water filtration products and offer solutions that not only improve the environment but save our customers money.

Quantifiable Benefits of Environmental Investments
Customers can easily quantify the benefits of environmental best practices by using WACO products. Contact us for information on how to measure and quantify these benefits.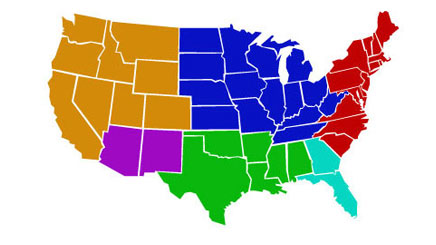 Waco Locations
With locations throughout North America, we deliver value across the spectrum of your needs.